How to rent the steamer?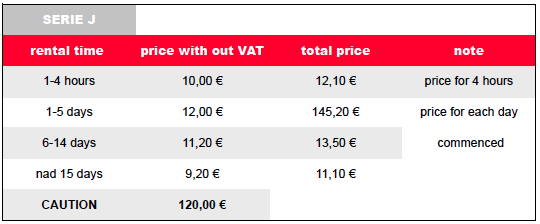 If you are going to pick it up at Vinohradská 36 Prague 2:
Mark "local pick up" in the order and we will let you know when the steamer is ready via email or phone.
You will need 156,-EUR for the refundable deposit and your personal ID.
After you return the steamer we will deduct the cost of rental from your deposit.
If you want the steamer to be shipped to you:
Mark GLS shipping in your order and choose a payment. CAUTION! You will only pay the refundable deposit of 156,-EUR
Both cash on delivery and bank transfer payments will be 156,-EUR + SHIPPING
We will deduct the actual rental days cost from the deposit. Days, when the steamer is being shipped, do not count.